When you're committed to a DIY putting green project, you want to spend more time putting and less time installing. Wonder Edge supplies the answer. When it comes to an edging solution, it is the one product every DIY putting green project needs for faster and easier installation. Stop digging and trenching and start enjoying the fruits of your labor faster.

Wonder Edge Goes Down Fast
Once your base is prepared and compacted, it's time to put the edging in place. Yes, that's right. Wonder Edge is the edge that goes down before the turf.
Toss that shovel to the side and get ready to grab your putter.
Wonder Edge doesn't require digging or trenching and it goes down before the turf. Just nail Wonder Edge in place at the perimeter of your putting green space using your regular turf nails.
Then go back and roughly cut your turf. Tuck the edge into the Wonder Edge and nail the turf in place.
You'll be putting in no time flat.
DIY Putting Green Edging Supplies a Flexible Alternative
Not only does bender board require digging or trenching deeply, but it also isn't very flexible. Unless you plan on creating a square putting green, you want an edging that flexes to fit your curves.
Wonder Edge low-profile edging supplies a clean edge for your artificial turf and it's even more flexible than traditional Wonder Edge.
Go ahead and design your DIY putting green with all the radius curves you want.  Wonder Edge will provide a clean edge and a visually appealing transition between the turf of your green and the surrounding areas.

DIY Putting Green Supplies for Fun
Because Wonder Edge cuts your installation time by 75%, you'll be ready to have fun on that putting green in no time. So, check out the supplies to help the fun along.
Putting Green Cup Lights
Why head inside when the sun goes down? In many parts of the South and Southwest, that's when it's finally cool enough to go out.
These lights for your putting green cups even come with optional colored lenses. You'll see the cup clearly, even in the dark.
Light Up Golf Balls
You'll really light up the night when you pull out these golf balls with LED lights. Because the light stays lit for 8 minutes after each impact, you'll never search for your ball, even if you take a bathroom break in-between putts. Each set comes with 6 colors, so you can feel free to share with anyone sharing your green.
Cup Covers
Keep water, dirt, debris, and bugs out of your cup holes. Who wants a surprise when they reach in to retrieve their ball?
These powder-coated putting cup covers protect your cups and keep them clean. They also provide a clean, finished look for your green. The perfect complement to your clean, finished edges provided by Wonder Edge!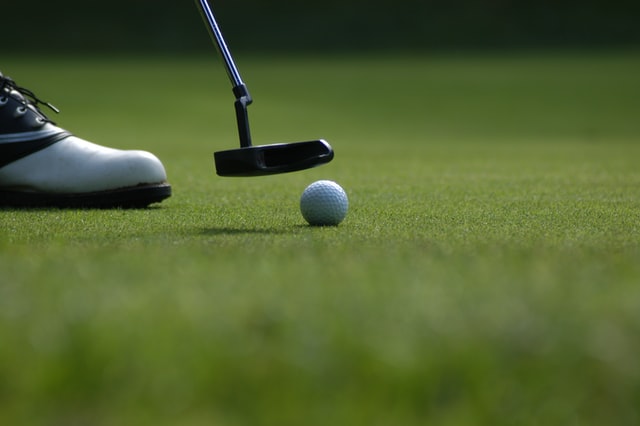 DIY Putting Green Supplies for Maintenance
Well, as much fun as it is to practice your putt, into every green a little maintenance may come. These are the supplies that make maintenance of your putting green easier.
Leaf Blower
An electric or gas-powered leaf blower gets rid of leaves, twigs, and other small debris. Use it once a week to keep the surface of the turf clear.
Garden Hose
Over time, the turf collects dust and pollen. This leads to a turf surface that's less than the vibrant green you remember from the installation.
Take your garden hose and wash the turf off to freshen it up. If you have a pet that mistakes your green for grass, you'll want to do this to wash away urine regularly.
Turf Rake
The blades of your artificial grass bend under the weight of foot traffic and golf balls. Use a rake to stand them back up at attention.