It's all about the accessories. Ask any fashion designer or personal stylist. Accessories set apart the marvelous from the mundane. Your turf is no different. Check out these essential turf accessories for artificial grass.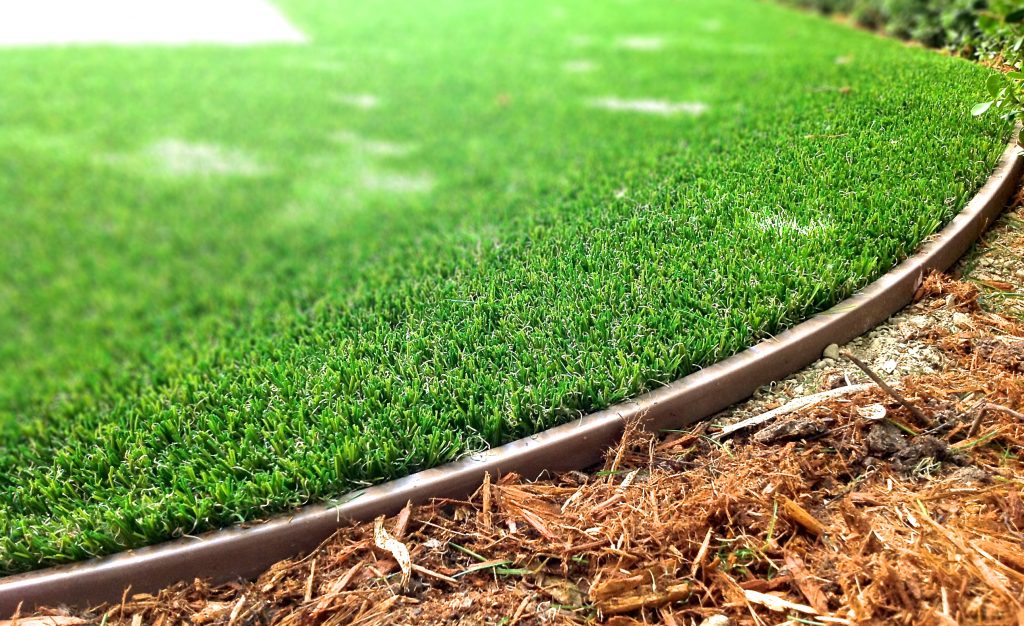 Perfectly Edged
When every blade is perfectly placed, then shouldn't every edge be perfect as well?
But, of course, it should be!
For perfectly edged artificial turf, go with the go-to edging – Wonder Edge. Edging tops the turf accessories list and Wonder Edge tops the edging list.
Achieve perfectly finished edges without digging or trenching. Enjoy options for hardscape installations that provide ADA compliance as well.
First, place the Wonder Edge at the edge of your turf base. Next, nail Wonder Edge in place. Now, install your turf. Finally, rough-cut the edge and tuck it in place.

No Kink Garden Hose
Another essential in the turf accessories category is the no kink garden hose. While any garden hose rinses the turf, a no kink hose does it without hassle.
You removed the grass to remove the hassle of caring for your lawn. Why bring the hassle back with a hose that requires a knock-down, drag-out argument just to use?
A kink-free hose provides the water stream you need to keep your artificial turf clean and smelling fresh.
Artificial turf supplies the perfect surface for pet lawns. But pet lawns create pet waste (well actually the pet creates the waste – the lawn just collects it) and liquid waste requires removal.
Grab that garden hose and give it a good rinsing. You'll find the garden hose the perfect accessory for keeping your artificial turf clean. Stop crying over spilled wine, soda, or even beer. Wash it away with a strong stream from your hose.
Many no-kink hoses weigh less than traditional garden hoses. That's even better!
Not Your Ordinary Artificial Turf Accessories
Artificial turf provides green with less work. No mowing, no weeding, no trimming. and no fertilizing. Sure you water it down, but that's to clean not to grow.
The best artificial turf accessories are the ones you use to enjoy that turf.
Enjoy a cocktail, a glass of wine, or a cup of tea in the evening.
While everyone else slaves over their lawn, you enjoy lush green turf and a beverage.
It's a dynamic duo.
Take a cup of coffee out in the morning and watch the neighbor mow before it gets hot.
Smile.