Put away that fake lawnmower. You don't need a bubble mower to maintain your fake grass. Sure, bubble mowers are fun, but here are fake grass accessories that serve up real value.

Garden Hose
Far and away, the most valuable tool in the toolbox is a garden hose. Well, it would be if a garden hose could fit in a toolbox.
There's nothing fake about all the uses for the garden hose. When it comes to fake grass accessories, the garden hose reigns supreme.
Ditch the dust
Sprinkle off your fake grass if you're having a long, dusty spell. Just like real grass, fake grass gets dusty when it doesn't rain for extended periods. Unlike real grass, your fake grass won't turn brown, wither and die. Lucky you!

Easy party clean up
After that awesome party complete with margarita or cosmo (or beer) pong, hose down the fake grass to get rid of spilled beverages and small bits of dropped food.
You know you love it when party clean up doesn't require more than a garden hose. So, entertain more often. Your fake grass enjoys the company.
Pet clean up
If your fake grass is your dog's favorite spot to do a little business, rinse that business away with the garden hose
Spray it with a little enzyme cleaner first and get rid of smells and urine with one simple hose down.
Fake Grass Rake
Even fake grass needs a little grooming now and gain. Stop with the mower! Would you please put that thing away? There's time for the bubble mower later.
Expertly groom your fake grass with a rake designed for artificial turf. But, put away that garden rake. Use a rake that was manufactured for use with artificial grass. Flexible tines won't break or damage the blades of your fake grass. But they will allow them to stand up at attention. Foot traffic compresses fake grass, rake stands it back up.

Wonder Edge is the Fake Grass Accessory That's the Real Deal
Edge your fake grass with Wonder Edge. It's one fake grass accessory that's the real deal. Intall in less than half the time of bender board.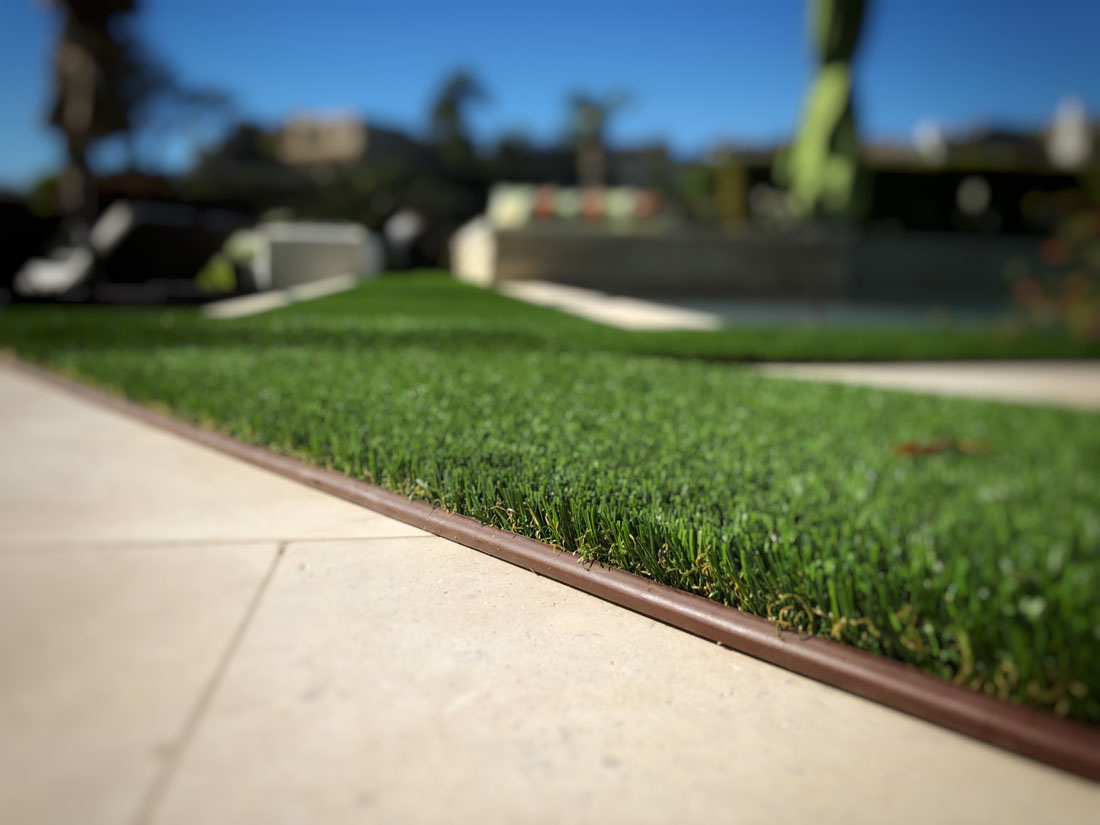 Stop edge creep before it starts. Hold substrate in place. Get a beautiful, finished edge to your fake grass.
Okay, now you can play with that bubble mower!