Artificial grass makes a great alternative to natural turf grass. Especially in arid and shady areas. Once installed, artificial grass requires little maintenance other than keeping it clean. But installing artificial grass makes for some backbreaking labor if you don't work smart. Pick an artificial turf lawn edging that minimizes the installation labor.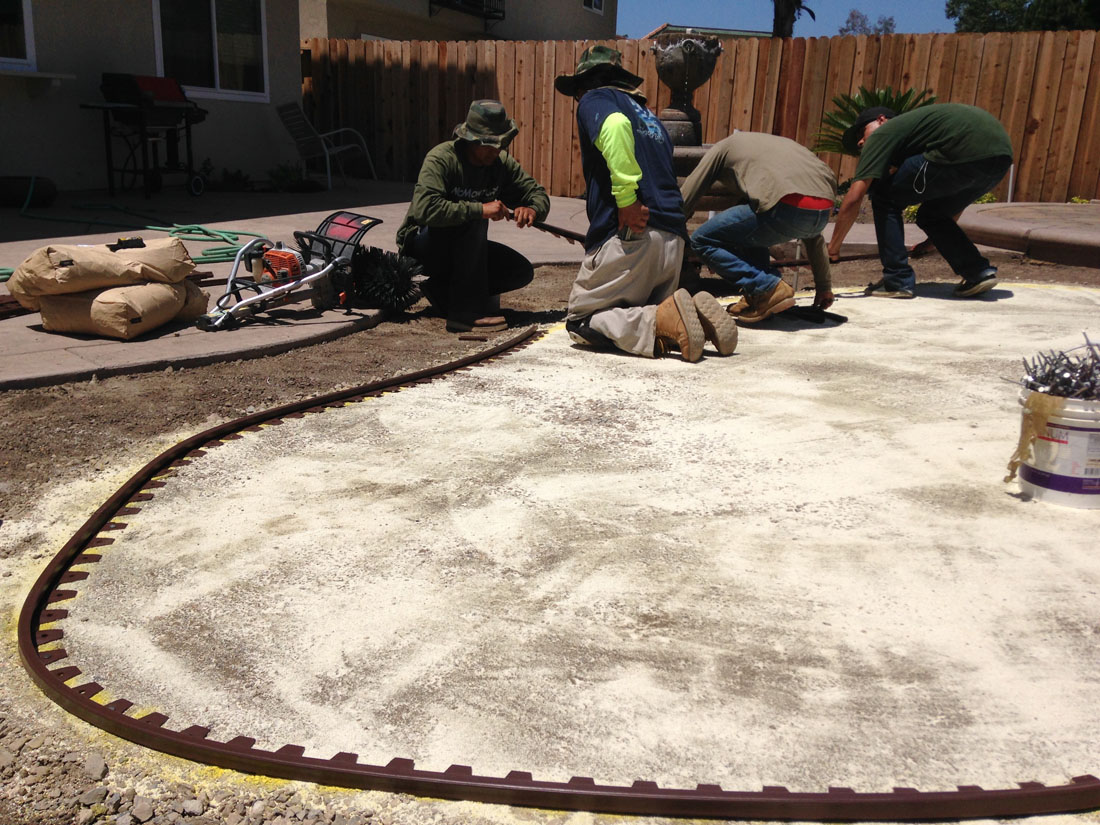 Prepare the Area Properly
Before you start base preparation, make sure large rocks are removed. Go ahead and cap off any sprinkler heads as well. You won't be watering the artificial grass!
It helps to outline the turf surface area. Whether you use string, spray paint, or a garden hose, mark off the area to be occupied by the turf.
Spread your base material and compact it. The better you compact your base material, the smoother your turf material goes down.
Install Lawn Edging Before the Turf
Yep! You read those words correctly! Install your lawn edging before you lay the artificial grass.
That's only possible if you install Wonder Edge lawn edging made specifically for artificial grass.
See, Wonder Edge artificial turf border nails in place with turf nails before you put down the first blade of artificial grass.  Just tack it in place every 2 to 3 feet with turf nails.
Skip the digging and trenching required for bender board and other products used to edge artificial grass. Most people don't trench deep enough, and eventually, the edge creeps.  Forget backfilling your edging too!
Flexible Wonder Edge outlines tree wells beautifully.
Simply connect the pieces of Wonder Edge, nail the edging in place, and get ready to lay and seam your turf. Installing Wonder Edge takes about 10% of the time it takes to trench and install bender board.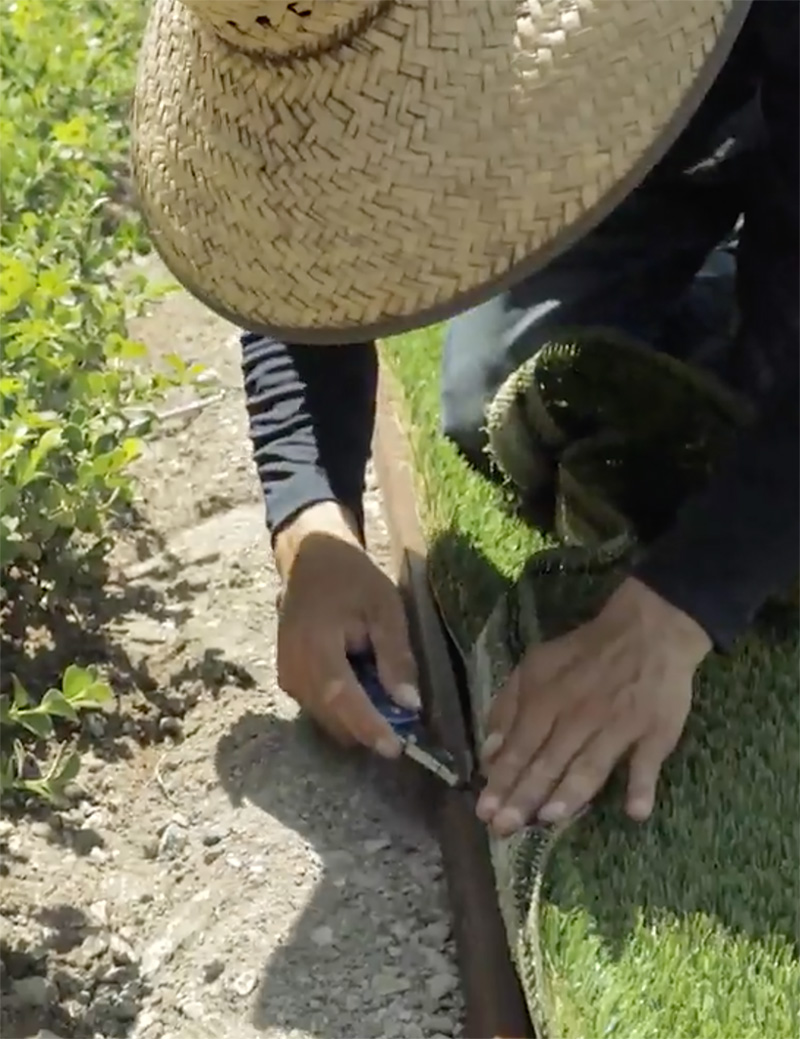 Plus, Wonder Edge provides a slot to hide your rough-cut turf edges. Just cut with your knife and tuck into the slot. Nail everything down.
Done!
Edging for Pet Lawns, Common Areas, and DIY Putting Greens Too
Wonder Edge artificial lawn edging isn't just for yards. This artificial turf edging creates a smooth and finished edge for pet lawns, common areas, and even the backyard putting green.
Install the LP version of Wonder Edge when you need an ADA-compliant solution.
Even if you install your artificial grass over a hardscape surface, Wonder Edge provides a perfect edge. Use turf glue and glue Wonder Edge in place.
Install lawn edging for artificial grass the easy way. Put down the shovel and pick up your turf nails and hammer or glue Wonder Edge in place.