Professional turf installers and DIY'ers are both going crazy for Wonder Edge's artificial lawn border. That's because Wonder Edge is the border for artificial lawns that doesn't require digging or trenching. Therefore, Wonder Edge decreases the time and energy spent installing the border and increases lawn owner satisfaction.
The Traditional Approach to the Artificial Lawn Border
For years, the traditional way to finish artificial turf edging was to nail the turf in place and then dig a narrow trench around the turf perimeter.
This trench must be deep enough to hold the bender board (the traditional artificial lawn border) in place.
Now, the problem is very few professionals and DIY'ers dig the trench deep enough. They just dig deep enough to jam the edging down and backfill to keep it in place.  Instead of trenching 6 inches or more, they may trench only 4 inches.
This process causes two problems.
Too much work
Hey, digging that trench deep enough is backbreaking labor. Most artificial lawns are going down in areas that are too sunny, too hot, and too dry for grass to grow. It isn't a great environment for manual labor either.  Shovels and picks swing into action and dig up rocks and hard soil.
Trench too shallow
Because digging the trench is hard work, it rarely gets done properly. The trench doesn't provide enough depth to hold the edging in place. Instead, installers rely on the backfill to hold the bender board up. Over time, the edging flops over or creeps out of place. Look around many artificial lawns and you'll see the artificial lawn border has fallen or crept out of place.

The Modern Approach to Edging Artificial Lawns
Wonder Edge takes a different approach to edging synthetic turf. Instead of edging last, Wonder Edge goes down during the initial stages of the project.
Once the surface is compacted, simply outline with Wonder Edge and nail the lawn edging in place with your turf nails.
Now finish the installation. When you get to the edges, rough cut the turf, tuck it into the Wonder Edge slot, and nail it in place with your turf nails.
You get a smooth, even finish and you won't break a sweat swinging a pickaxe to dig a trench.
DIY'ers and professional installers can cut installation time and labor costs dramatically.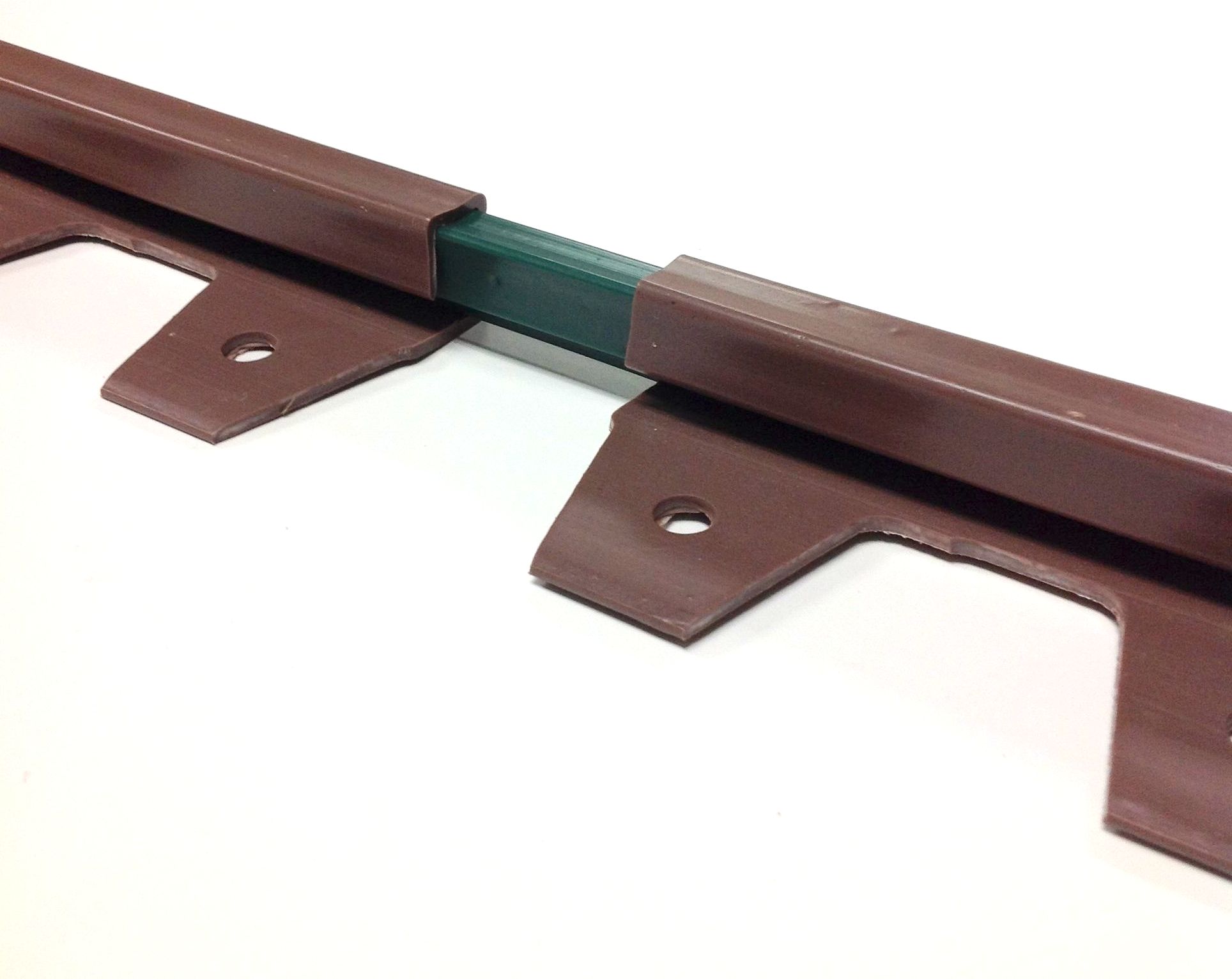 Where to Get Wonder Edge
Buy Wonder Edge artificial lawn border wherever you buy your artificial turf and turf supplies. If your supplier doesn't carry it – shame on them! Ask them to order it.
Or just order Wonder Edge online yourself. Each Wonder Edge strip comes complete with connectors and is ready to install. Just lay it in place and nail it down.
Edging an artificial lawn has never been faster or easier!