If you install artificial turf for a living, you know it has many applications. It can replace the lawn at a house or the swale at a business. If you install artificial turf for putting greens, common areas, pool decks, and even pet lawns, you know the challenge of an installation over a hard surface. That's not a place you can use bender board. You need an artificial lawn border made for hardscape installation.  You need the Wonder Edge artificial lawn border.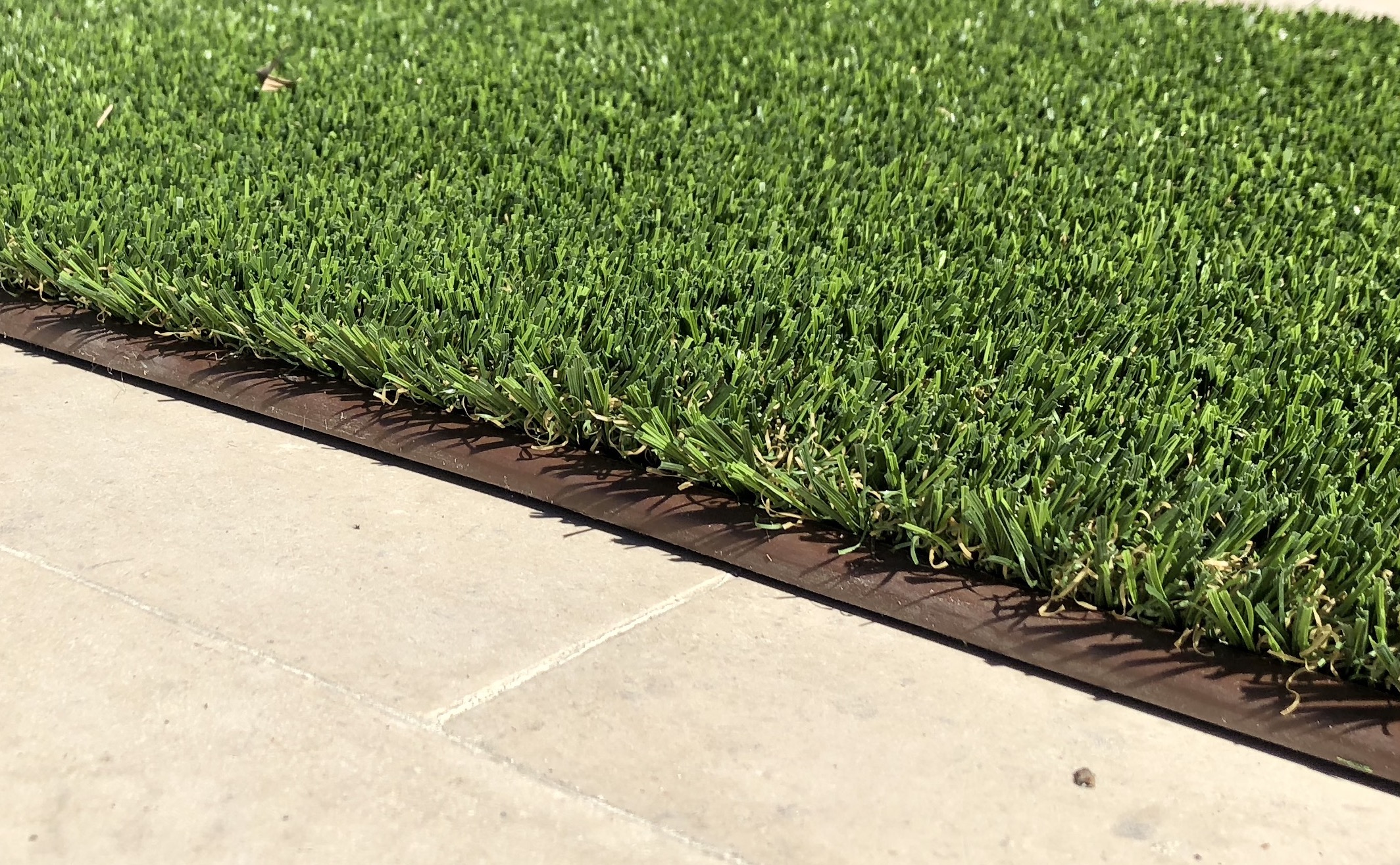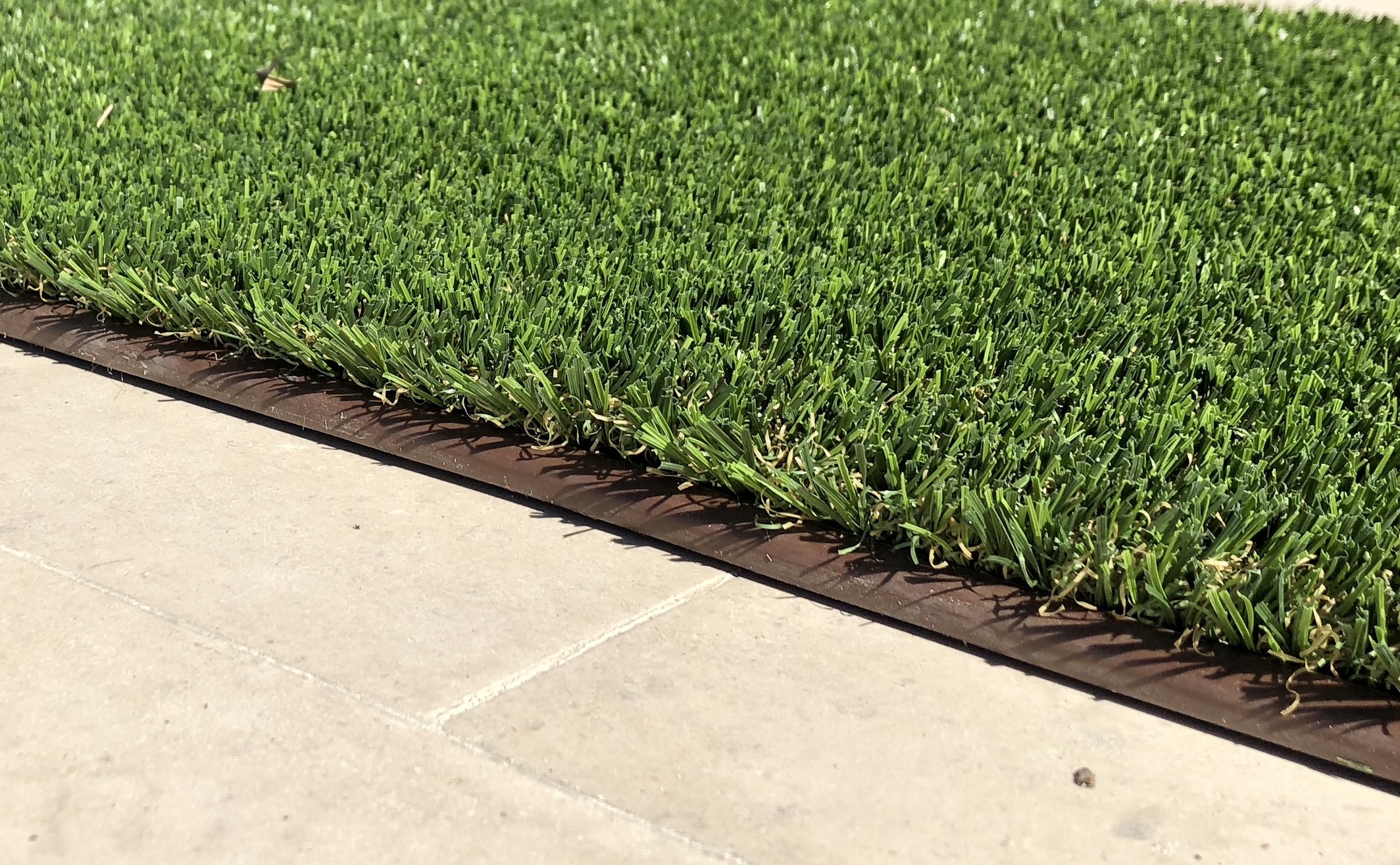 Hardscaping with Artificial Turf
It's easy to install artificial turf on existing hardscapes. Artificial turf quickly converts any hard, surface into a lush patch of green grass. It's perfect for common areas and it's cooler on bare toesies than bare cement. An artificial lawn is a practical alternative, where saltwater intrusion or shade makes growing grass difficult. Grass doesn't grow in the shade and most varieties aren't salt-resistant. But artificial turf doesn't care about salt or shade. It looks good no matter where you install it.
But laying artificial turf over a hard surface poses a problem. You must provide a transition between the turf and edge to prevent tripping and to keep the turf in place.
When you install artificial turf over the soil, you can dig a trench and use it to hold the artificial lawn border. You aren't going to dig a trench on a hardscape.
But Wonder Edge finishes the turf edge. It installs easily and makes the perfect edge for artificial turf on hardscape applications.
Artificial Lawn Border on Hard Surfaces
The application above shows how artificial turf over cement creates the perfect fusion of soft and hard surfaces to create a space that looks great and is easy to maintain.
You would never get an edge that clean with anything but Wonder Edge. It bends to match the curves, holds tight to the hard surface, and keeps the turf where it should be – on the hardscape.
Installing Wonder Edge artificial lawn border on a hard surface is easy. Buy the Wonder Edge LP and you'll get a low-profile edging that's ADA compliant. Simply glue down to install and both the edging and the turf stay in place
Easy peasy.
Get your Wonder Edge for hardscape installation online or wherever you buy your artificial turf install supplies.